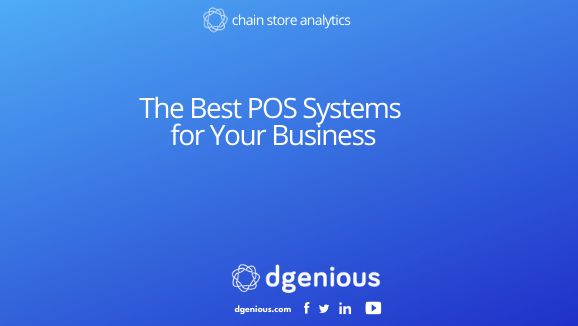 Unlocking the potential of your business requires excellence in every aspect of its operation. From hiring the right people to help your business excel to strategically marketing to attract the ideal customer base, each step you take will influence the success of your venture.
Enabling all aspects of your business to communicate seamlessly with each other is key to creating a cohesive and highly efficient environment where the full potential of your business can blossom. One of the primary tools used to accomplish this is known as a POS system.
To steer you to the right POS system for your business, we've put together this comprehensive guide of the best POS systems currently available. While any of these systems will most likely improve the crucial processes that facilitate the operation of your business, familiarizing yourself with your options will empower you to choose the right system for your unique needs!GET YOUR FREE DEMO
The Best POS Systems
Now that you have an idea of what to look for in your POS system, it's time for the big reveal—our top choices for the best POS systems you can invest in for your business. Remember, the best choice for your industry is going to depend on what your business needs—one POS system that might work best for one industry could be a bad fit for another. It's crucial to consider what you need, what you're missing, and what a POS system could do to make your life (and running your business) better than ever.
Luckily, we've put together a list of the best POS systems out there for your consideration—this means we're making it easier than ever for you to select the system that makes the most sense for you and your business. Furthering your organization within your industry has neve been more attainable!
Our suggestion? Start reading and begin considering what the best choice for you might be! Remember, there's no such thing as the perfect system, but there is such a thing as the perfect system for you. Keep this in mind as you sift through our list of must-consider POS systems!
Discover the best POS systems :
1. TCPOS
2. Oracle Micros
3. Retail Pro
4. Protel
5. LS Retail
6. KSD Solution
7. Corilus Greenock
8. Other POS Systems
1. TCPOS
When flexibility and modularity are the names of the game, TCPOS should be on your shortlist of POS systems. This quickly adapting system allows you to customize your experience to suit your business and workflow, as well as stay up to date with the latest trends.
This emphasis on being user friendly makes TCPOS easy to onboard and a fantastic investment to reduce both the cost and time typically associated with integrating a new POS system. Part of this ease can be attributed to the cross-location flexibility TCPOS boasts—you do not need a server for each location because this system works on the cloud!DISCOVER OUR TCPOS INTEGRATION
The TCPOS solutions also include web shops, smart payments, customer retention programs as well as multiple touch-points like self-service checkouts, kiosks and beacons. It provides your clients with proper independence, reducing queues at the till and enabling your staff to focus on assisting guests. In addition to loyalty cards and bonus programs you can issue vouchers and monitor them with a centralized server.
With a proven record of success, you can invest in TCPOS (Zucchetti Group) for your business without hesitation. Then, sit back and wonder how you ever ran your business without it!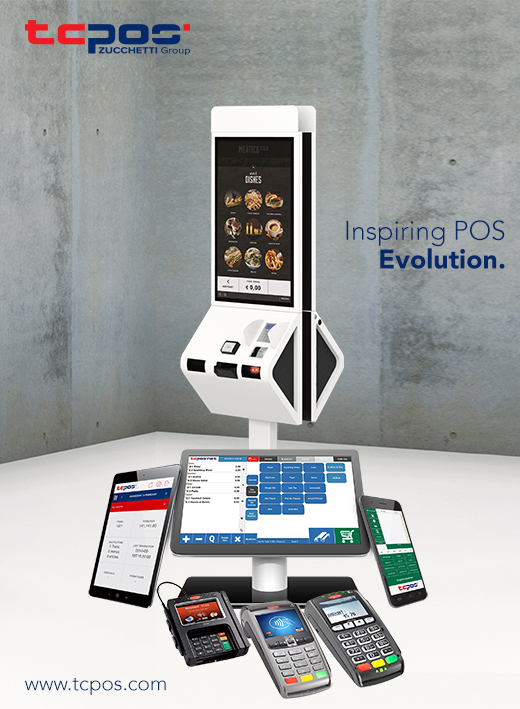 2. ORACLES MICROS
For a highly adaptable, comprehensive POS system that includes hardware, software, and even cloud-based services, turn to none other than Oracle MICROS. With over 40 years of excellence under its belt, you know this system is proven, reliable, and able to evolve quickly to the times.DISCOVER OUR ORACLE MICROS INTEGRATION
The Oracle MICROS POS System even incorporates industry-specific applications that make the hardware and software you receive specially tailored to your unique business needs. Whether you're opening a small café or outfitting an entire airport, Oracle MICROS can be designed and scaled to help your business excel.
This same flexibility carries over to the variety of customer interactions that businesses today must anticipate and facilitate. You can use Oracle MICROS for food delivery services, mobile payments, multi-location management, online ordering, and even self-service kiosks in addition to traditional brick-and-mortar sales.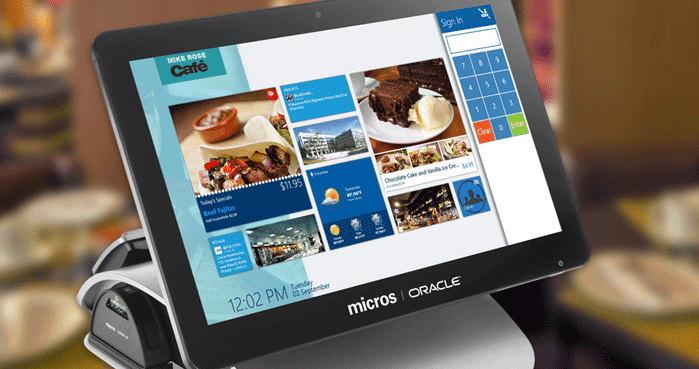 3. Retail Pro
If you want room to grow and the back of a POS system that is used by global chains to support their massive networks, you should strongly consider Retail Pro.
With a reputation for helping large retailers grow in an efficient manner while increasing profitability, Retail Pro is a trusted name in the POS system world. It has several built-in features that make it a wonderful system for retailers both large and small.DISCOVER OUR RETAIL PRO INTEGRATION
For example, you have the ability to customize your workflow, integrate every aspect of your retail application to improve your operations, and even optimize your inventory with Retail Pro's sales forecasting feature.
No matter what your retail goals are—centralization, decentralization, or even hybridization—Retail Pro is the best way to accomplish them. With real-time control and feedback over inventory, promotions, sales, and more, you can be engaged at all times, no matter where in the world you are.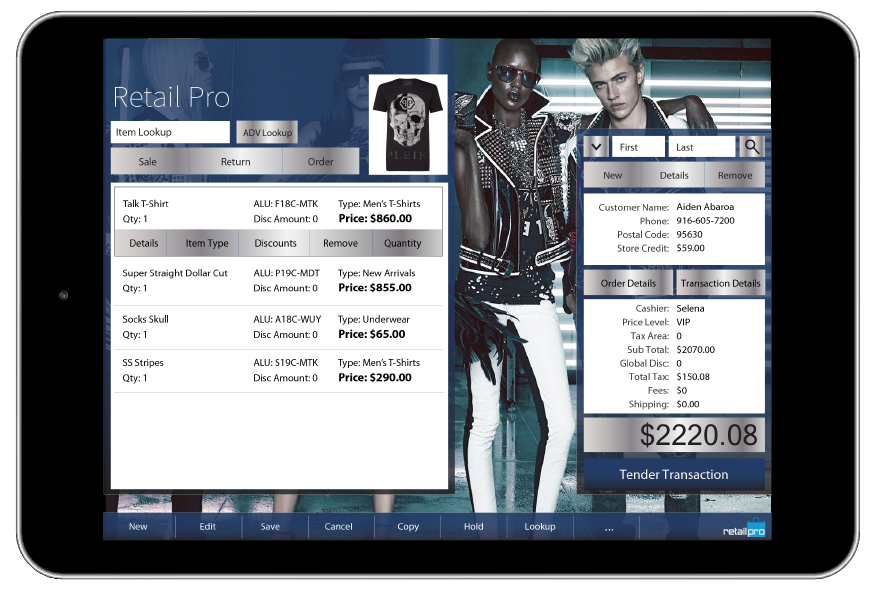 4. Protel
More than just a snazzy name, Protel is one of the best POS systems available for hotels. If you're in the business of providing people with accommodation and related services, Protel has all the tools needed to increase your ability to do so in an efficient, streamlined manner.DISCOVER OUR PROTEL INTEGRATION
Not only is Protel incredibly fast, allowing you to deal with a high volume of customers, it's also easy to use and very secure. Your employees will find its interface to be intuitive, and your customers will find peace-of-mind knowing their information is safe.
With easy integration and the ability to run on a variety of devices, Protel is the ultimate POS system solution for hotels of all kinds.
5. LS Retail
One of the primary benefits of investing in a POS system is the unifying effect it has on your business. It takes all of the interconnected pieces and makes them readily available and easy to manage in one location. When it comes to this unification, there may be no better option than LS Retail.DISCOVER OUR LS RETAIL INTEGRATION
With modern trends coming and going seemingly overnight, having even a slight advantage can be the difference between your business succeeding and succumbing to a rapidly changing consumer. LS Retail helps you stay on top of things by anticipating consumer habits, giving customers a fantastic shopping experience, and otherwise helping you attract and retain the right customers for your business.
From retail stores to pharmacies, LS Retail can help manage and grow any channel by more effectively managing your staff, inventory, and training times. You can also enjoy increased loyalty from your customers, which means higher revenue and a more successful business as a whole! to your customer relations, your workflow will be more streamlined than ever!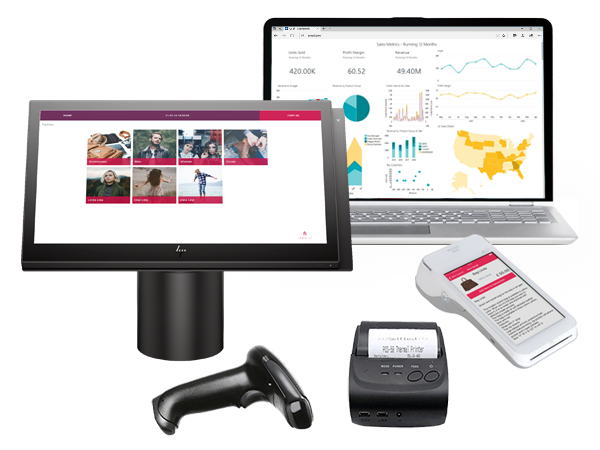 6. KSD Solution
With an emphasis on web-based services and software development, KSD Solution is firmly rooted in the idea that cloud-based experiences are the future of both sales and business management.DISCOVER OUR KSD SOLUTION INTEGRATION
With this in mind, you can expect it to provide an unparalleled experience for you, your employees, and your customers.
Because KDS Solution is cloud-based, you can also rest assured that you will always be on the cutting edge of the latest technological developments, giving you an advantage over the competition. With this commitment to continuous improvement, KDS Solution creates a compelling argument that it is worth considering!
7. Corilus Greenock
Corilus Greenock is one of the best solution for pharmacists. Do you have 1 pharmacy or multiple ones, you have the right tool for managing your pharmacy at your fingertips.DISCOVER OUR CORILUS GREENOCK INTEGRATION
It delivers comprehensive patient care, with uniquely in-depth financial and commercial management. Enhance your professional appearance thanks to the user-friendly integration of e-Health Services.
8. Other POS Systems
With so many options available, it can be hard to sort through them all to select the perfect POS system for your business. As such, we recommend considering not only your current needs but also your goals in terms of growth and future needs. Then, select a system that facilitates the now and gives you room to expand going forward.DISCOVER OUR OTHER POS INTEGRATION
In the end, the right POS system is the one that works best for you and your business. It's a deeply individual selection process, and the perfect system for you may not even be on our list! So, do your homework, take your time, and invest in the best system for you!
Choosing a POS system
Choosing a POS system can feel overwhelming, but truthfully, you can't go wrong with any of the systems listed above. Of course, the needs you have, the risks you need to mitigate, and the specifics of your industry will dictate which system will make the most sense for you. Consider it this way—each POS system has particular strengths and unique features that may make one slightly more applicable to your business than the others, so be sure to take your time, think critically, explore the options further, and choose the system that will be best for your venture!
Ultimately, adding on a POS system to your organization can make an enormous difference in your workflow, your business, your client retention, and even your inventory management system. Just by investing in a POS system, you're taking a crucial, necessary step toward advancing your business ever forward!
What is a POS System?
Before you can select the best POS system for your needs, you must first have an understanding of what a POS system is and what differentiates a great system from a mediocre one. In other words, start with the basics!
A POS, or point of sale, system is a bit like an internalized network for your business. It utilizes both hardware and software to streamline your business operations, generate valuable insights into your business dealings, and provide easy management tools that are available at your fingertips.
Want to know more about POS System? Read this blog "What is a Pos System ?"
As the hub of your business, a comprehensive POS system can help you manage bookkeeping, customer information, employees, finances, inventory, sales, and more. Best of all, you can access and control all of this information from a centralized source, eliminating wasted resources and time.
The main idea behind a point of sale system is to make your life (and the job of running your business) easier, more streamlined, and far more simplified—this, ultimately, leaves more time and energy for you to do what you do best, run your business. In other words, POS systems are all about taking the small bits and pieces of your day-to-day routine, inventory, data, and more, and bring them into a single, comprehensive place—making your job easier, faster, and more seamless.
When selecting a POS system for your business, you should ensure that it grants you access to and control over all of the pertinent daily activities, information, and operations that are integral to your success. It should also boast an intuitive combination of hardware and software that make your life easier and more centralized.
There's no such thing as one, single best POS system, but some are better than others—especially when it comes to what you will be using them for. The ideal POS system should offer benefits that make the most sense to your business.
dgenious is the plug&play reporting solution that connects natively to a large range of POS systems. Access and play with your data is immediate and super easy!
Analyze your franchises, points of sale, campaigns, launches, stock, consumers… Juggle with your data. Create, modify, adapt and share your reports on demand, easily and quickly. In real time, without any special IT knowledge.GET YOUR FREE DEMO
The technical point
dgenious reconciles data from your different systems in real time (cash register, stock, erp, crm,…) and makes it available on your mobile, tablet or desktop computer.
dgenious has an advanced technology for managing permissions and authentication. It allows you to build permission profiles by mixing and matching various sources at will (AD/ldap, ERP, different POS systems, manual management of some users, …).
With this system, a franchisee only sees the sales and stock data of his points of sale, whereas a logistics manager can see orders and stock data for an entire country but has no access to sales or commercial conditions. A network manager or product manager can prepare a report and share it with categories of users (all franchisees and all logistics managers) and is assured that everyone will only have access to the appropriate scope of data.
For a more secure, dynamic and unified management of your distribution network.