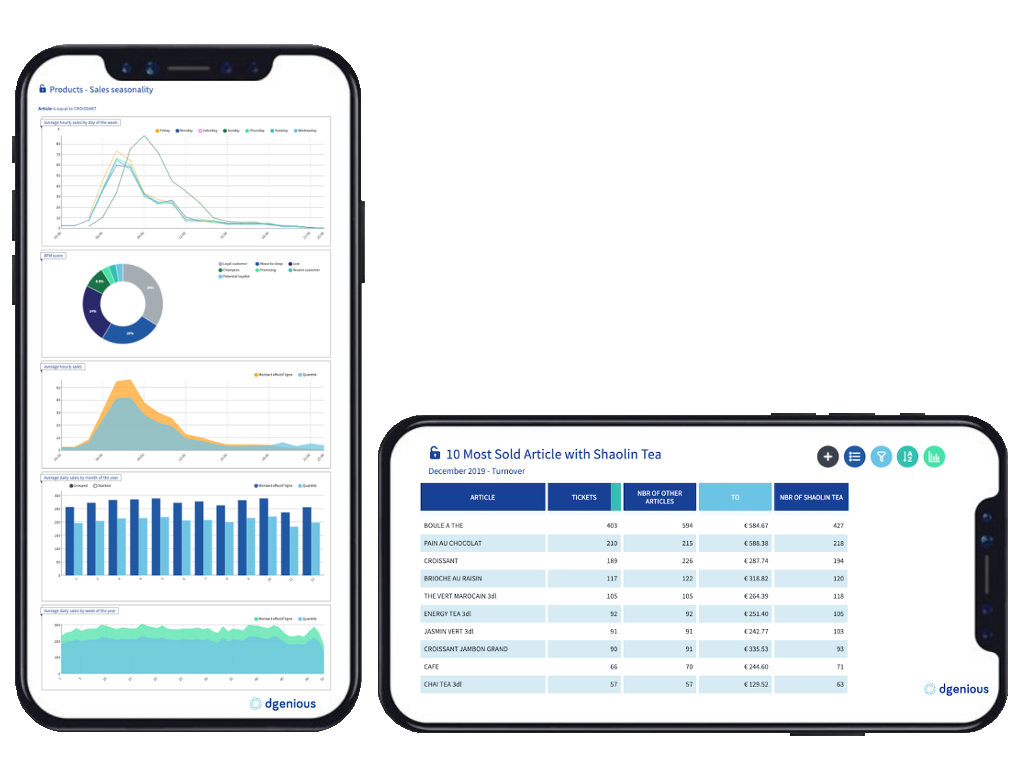 Analyze your points of sale network to optimize your profitability!
Do you find it normal to use Excel and Google Sheets to make and share your analysis? Download our Ultimate Guide.

DGENIOUS ALLOWS YOU TO ANALYSE AND SHARE YOUR DATA IN REAL TIME!
A network of points of sale is complex by nature. Different points of sale, some managed by the company itself and others franchised, different computer systems, many users with different profiles and needs. And of course a lot of data generated every day.
MORE INFO
Unify systems and databases

Different cash register or inventory systems across the network? The same system but databases located in different places? We reconcile your data in real time.

Provide access to data to all users according to their roles and responsibilities.

Our advanced permissions and authentication system ensures dynamic, flexible and highly secure management!

Your look & feel

To make every user feel at home, dgenious can be customized to your image.

When and where you need it

At the office, on the train or between 2 appointments, you can access your reports in real time at any time from any device. Dedicated iOS and Android apps are available to provide access and interaction with your data

Also in self-service mode

With dgenious, you can analyze your data and create your own reports! Easily and with just a few clicks, whenever you need it.
CONNECT DGENIOUS TO YOUR EXISTING SYSTEMS, POS, CRM, ERP...