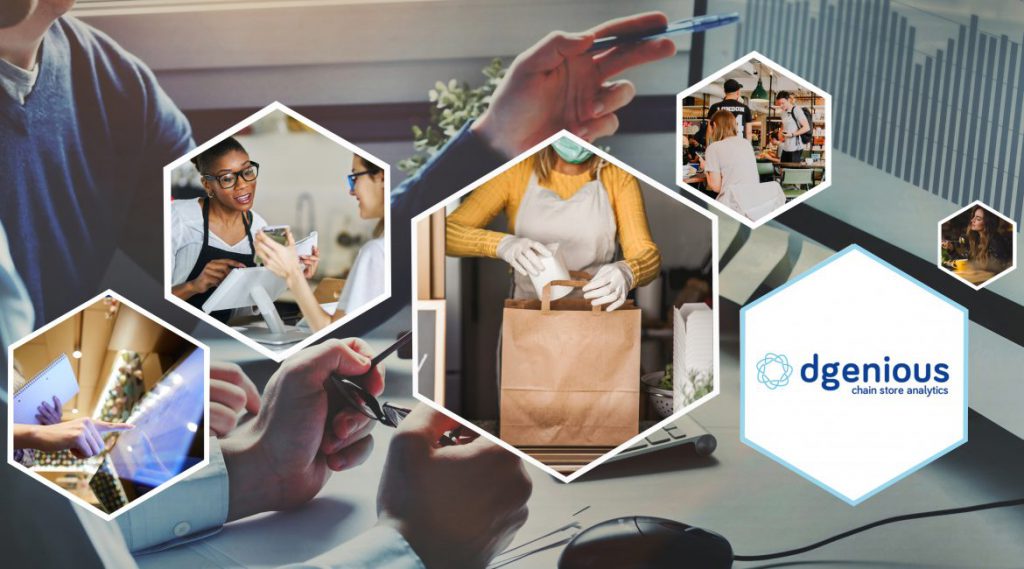 Your restaurant's POS creates data every minute of every hour of every day. Consistently, it feeds your reports on orders, payments, check requests, tips, take away deliveries, wait times and even online reviews.
But what story do these reports tell? Or, better yet, how can you transform these individual pieces of data into valuable insights to grow your profitability? Two words: restaurant analytics.
Restaurant analytics can make sense of all the data your restaurant generates and empower you to make better business decisions. In this blog post, we're going to explain precisely why and how to use restaurant analytics to improve efficiency, drive growth, and ultimately boost revenue.
What are restaurant analytics?
Restaurant analytics involve gathering, measuring and combining multiple sets of data to reveal clear, actionable insights. Put simply, they do what no single expert could do and inspect immense piles of data to answer the big whys in business.
Unlike restaurant reporting, which simply compares data sets, restaurant analytics dive deeper into what the numbers mean. They tell the full story of your restaurant like you've never heard it before.
Restaurant analytics are even more useful to owners of multiple restaurants or even restaurant chain managers. Instead of having to look in multiple different places to understand what is going on, you'll have a single source of truth that will not only save you time, but will also win you money.
Ultimately, restaurant analytics deliver insights that help you understand what drives your restaurant's profitability and what pulls it down. Building on these findings, you can tweak operations, adjust inventories, train employees, fine-tune menus, and rethink customer interactions to enjoy more success. And, in these troublesome times, restaurant analytics can make an immediate difference by helping you refine your take away and home delivery offers.
Why should you use restaurant analytics?
Businesses that use analytics can boost their profits by 8% to 10%. Still, only 12% of companies leverage the power of data.
It's a shame, really. Especially since the quantity and quality of data restaurants generate are increasing as technology advances. In fact, with the right cloud-based POS system, you can track every transaction and data related to your restaurant, without lifting a finger.
The boost in profitability is just one of the many advantages of restaurant analytics. Studies have also shown that businesses that use analytics increased their productivity by 17% and improved their products or services by 12%.
And it's easy to understand why. Restaurant analytics take every bit of data available and place it into a single, coherent storyline. Things such as how much food is wasted, preferred payment methods, favourite dishes, waiting times, reservations, ordering trends, customer reviews, take away, home delivery and countless other statistics are combined, analysed, and translated into tangible and actionable insights.
The best part, though, is that restaurant analytics can reveal your blind spots. By combining different sets of data, analytics can bring to light issues you couldn't have otherwise pin-pointed. Plus, with the help of restaurant analytics, you can spot emerging trends and build on them.
And, if you own a restaurant chain or multiple restaurants, analytics can offer you the unified overview you need to succeed. By compiling all the separate data into a single storyline, you'll be able to grasp the bigger picture and understand how and where to redirect your efforts.
7 ways to use restaurant analytics to increase your revenue.
Understand your customers and enhance guest experience
Restaurant analytics can deliver valuable insights about your guests and help you in more ways than one. In the short run, POS and CRM data can help you define your audience. In the long run, in-depth insights can aid you in building stronger customer relationships and nurturing loyalty.
Information such as demographics will enable you to create in-depth customer profiles. Equipped with this knowledge, you'll be able to make better decisions in terms of restaurant design, menus, inventory, and even prices.
Moreover, analytics will provide you with specific guest preferences, allergies and important milestones, for you to meet their unique needs and thus enhance customer experiences. For example, you can offer them a free dessert on their birthday, or pleasantly surprise them by making preference-based recommendations when they place an order.
Ultimately, you can stay on top of reviews and customer feedback and quickly respond with necessary changes.
Tweak your menu for repeat business
A restaurant's menu is its heartbeat. However, no matter how well you know your business, understanding why a menu is or isn't working can be among the hardest things to decipher. With the help of restaurant analytics, you'll see beyond the cover and learn how to strategise for repeat business.
Restaurant analytics can correlate data points gathered by your POS to give you a full-picture on customer appeal. By combining data such as most ordered meals with repeat orders, reviews and feedback, you'll get to the root causes of a menu's success or its failure. As a result, you'll learn what dishes to replace, which ones to tweak, when to apply discounts, and even how to organise your menu to direct attention to the best-selling dishes.
Track inventory and reduce food waste
Restaurant analytics are also a great way to reduce your costs by fine-tuning inventory. How? Well, these powerful analytics offer you an overview of past and present inventory levels, correlated with orders and cash intake.
Putting these crucial reports together will tell you how to adjust your inventory levels and schedule orders to reduce food waste while still fulfilling customer demand. Not only will your business reduce costs, but it will also increase efficiency and revenue by always having the most requested items in stock.
Another advantage of using restaurant analytics is that they help you predict seasonal trends and enable you to plan your stocks accordingly. You'll always be one step ahead of your competitors by preparing in advance for trends, seasonal preferences and changes.
Assess employee performance and increase efficiency
Indicators such as waiting times, tips and customer reviews can help you assess the productivity of your staff. Restaurant analytics can prove invaluable to your employee incentivisation programs, as these offer an objective way to measure performance.
With the help of restaurant analytics, you'll know, beyond a shadow of a doubt, which employees deserve a reward and which ones are slacking. Empowered by this knowledge, you can take action and think about ways to motivate your staff or signal an alarm for those who don't rise to your standards.
Plus, once you have a clear idea on what employees are doing their best, you can also adjust shifts. Putting your star staff on duty during your busiest days can lead to improved efficiency and happier customers.
Improve your financial flow
To succeed in the restaurant business, you need to employ a wide range of strategies. Offers, deals, discounts, and even partnerships will most probably be among your growth tactics. While all these can prove their worth in the long term, you need to also pay attention to how you schedule them around your budget.
Restaurant analytics can give you the insights you need to spread your tactics and always be on the plus side financially. By correlating deals with revenue, you'll learn whether or not a particular strategy is bringing in the desired results or if it's, on the contrary, bringing you down. Plus, you'll have a much better way to assess each tactic's performance and make any necessary adjustments to get the results you're after.
By making sense of data from various sources, restaurant analytics can also help your restaurant spot emerging trends. Whether an ingredient is gaining traction in your guests' preferences or a diet is catching on, you'll be the first to know. This way, you'll be able to adjust menus or create offers that meet demand before it spikes. And, of course, be ahead of your competitors.
Alternatively, by looking into past trends, restaurant analytics can give you insights regarding your restaurants best performing periods during a year. You'll know when and how to stock accordingly and be on top of expectations every day, of every year.
Improve take away and home delivery systems
The COVID-19 pandemic has undoubtedly affected your usual activity. You've most probably had to redirect most of your efforts towards home deliveries. To thrive financially only from take away orders, you need to make sure you're operating as effectively as possible.
With the help of restaurant analytics, you can discover valuable insights about how to improve your home delivery process.
Which dishes are the most appreciated by those clients who order take away?
What are their reviews?
Are they satisfied with the delivery timings?
Could you improve your take away packages?
What other tweaks could you make to reach more clients and deliver faster?
Restaurant analytics can help you answer all these questions and more.
Make restaurant analytics work for you
If you're ready to see how restaurant analytics can improve your revenue, it's time to piece all the data together!
dgenious correlates data from all your systems in real-time so that you can make better decisions and drive more growth.
Plus, dgenious makes insights available to all your team members, ensuring that every bit of valuable information gets delivered to the right decision-maker.
Get in touch today, and let's discover your restaurant's full story through data.