As a retail manager, you know and experience this subject better than anyone. Every day, you face new retail trends to grow your business and meet new consumer expectations. Current events, including the Covid crisis, have accelerated the appearance of new habits that impact the strategic and operational reality of your POS network or franchises.
Following an analysis carried out with our clients, we have identified the four most significant challenges facing retailers today. Find out if your company is already working to meet these challenges. We will also explain how you can use your monitoring data to increase your performance.
So, are you ready to take on these challenges successfully?
The first significant challenge as a retailer: the digital transformation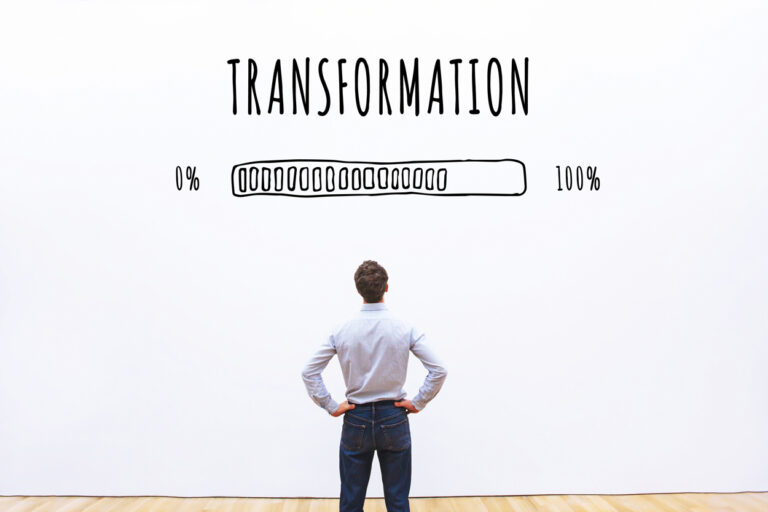 Digital transformation has been a gradual process in companies over the last few years, but a significant acceleration has occurred since the Covid crisis. Your organisation has had to react quickly to maintain its close link with consumers and continuing to reach them where they are, i.e. online.

Today, omnichannel is becoming widespread for all sales outlet networks. As a retail, it is no longer rare for you to go out and meet consumers by offering an authentic experience in physical shops, in pop-up stores, in corner stores… All this while ensuring a permanent and transactional online presence.
Mastering this diversity of contact points is a real challenge for retailers and a genuine opportunity that you must seize today to meet your consumers' increasingly demanding expectations.
To make this digital transformation successful, this is imperative to adopt a sales strategy personalised to each channel you exploit.
And as if this first challenge was not complicated enough, your digital transformation must be adopted by all the points of sale of your chain. Franchisees and/or POS network must embark on the adventure together to not weaken the organisation's image and functioning. This step is all the more difficult when the data maturity of the staff in your POS network differs from one franchise to another. The digital transformation of your company does not happen overnight and requires :
a good preparation upstream,
the support of all the team,
and a precise monitoring of all your network's performance throughout the transition period.
Managing your data is a vital and precious aid in meeting this challenge, developing your different sales channels, and getting your entire team of outlets and/or franchisees on board.
You will need data with excellent and limitless granularity.
Also, it is essential to keep all your teams aware of your different performances according to the shop, the location and the channels used. It is necessary to share recurring reports with them regularly customised to their area.
With our retail business monitoring platform, implementing and ensuring the success of the digital transformation of your retail network is a breeze.
Need some inspiration on this topic?
I suggest you listen to episode #3 of our podcast "dgenious, Let's talk Retail".
The second significant challenge as a retailer: the IT and logistics operational excellence
As a retail manager and consumer, you have noticed that consumer habits have changed in favour of online shopping.
Your customers want to find online shopping codes in the shop and expect your brand to offer them an optimal offline experience.
These new habits represent a second major challenge for you. It would be best to optimise your IT and logistical operations to achieve the operational excellence expected by consumers.
For example, today's consumer :
wants to receive the right product at the right time,
no longer wants to wait at the checkout,
no longer conceives of a product not being in stock immediately.
As a POS network or franchises, you need to review and optimise your logistical and IT performance to increase customer satisfaction.
With dgenious, our retail business monitoring data platform, our team is here to help you meet this challenge by giving you access to reports and dashboards collected in real-time. Your view of the operational reality of your business is clear. As a retail manager, the state of your stocks, for example, will no longer hold any secrets for you.
Your third significant challenge as a retailer is to adapt to the increasingly unpredictable behaviour of consumers.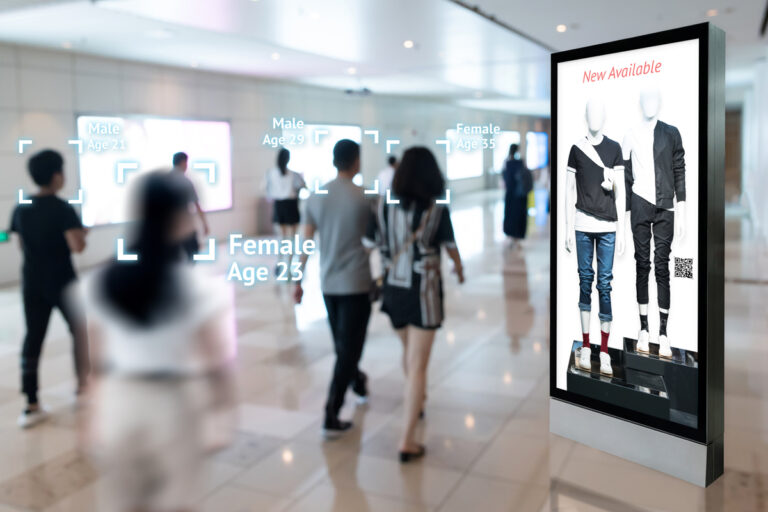 One of your retailer's primary objectives has always been to build solid customer satisfaction around your offer. This satisfaction is achieved through a thorough understanding of your consumer behaviour. It is imperative to know them inside out to meet every one of their expectations, even if they are not aware of them. To this end, you scrutinise their habits and analyse them in detail through data.
However, it has become more challenging to follow new trends and fluctuations in purchasing behaviour in recent times, as it is becoming less and less predictable. Thanks to advanced data monitoring, it is essential to keep track of these new trends in real-time and analyse their repercussions on your business performance. To meet this challenge head-on and stay connected to your customers' needs and expectations, your level of data maturity is crucial.
How about testing your data maturity to see if dgenious would be your ideal solution for this third challenge ?
The fourth significant challenge as a retailer: Managing your corporate social responsibility.
This additional challenge is about your CSR, i.e. the social responsibility of your company.

Indeed, consumers are increasingly attentive to the values promoted by brands. The current public awareness of social, environmental and economic issues pushes companies to integrate consistent and responsible ideological considerations into their core business. It is vital today to develop a relationship of trust with your customers based on authenticity, transparency and proximity. As a retailer, you must take up this challenge if you want to guarantee the health of your business and continue to make sense to your customers.

CSR is not only about B2C relationships. Corporate social responsibility also applies to B2B relationships. Indeed, suppose you do not take up the challenge of making your retail business a business with fundamental societal values. In that case, you may no longer be aligned with other brands that now pay particular attention to CSR. For example, more and more shopping centres are including CSR clauses in their collaboration contracts… A trend that could limit your opportunities in the long term.
To convince you to jump into this latest challenge, we invite you to discover the experience of Salvatore Iannello, CEO of the Galler chocolate factory. He is revolutionising the world of chocolate by working for several years to make it more sustainable and ethical.
So will you accept these challenges?