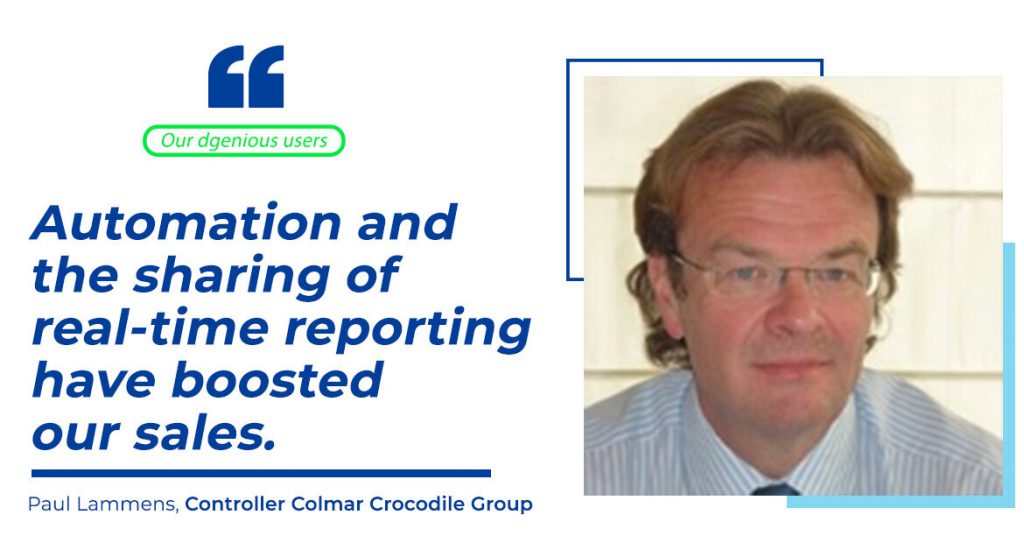 The Group Colmar Crocodile is a chain of 6 restaurants in Belgium and 18 in France (branded Crocodile).
Our concept: we serve fine quality meals at a nice, decent price, which include drinks (soft drinks, beer and wine) "as much as you like", in a cosy environment.
For a small additional price, the customer can get a starter and/or a desert from our two daily freshly prepared abundant buffets.
What concrete results have you achieved with dgenious?
One of our challenges was to enable our restaurant managers to stimulate the sales of the waiters based on figures and regular objective analyses.
Typically, we track the sales of aperitifs and hot drinks per table (and per waiter) because that's where we generate additional margin.
Before dgenious, it took a lot of time every week to extract detailed figures from our cash register system, create reports by restaurant and by operator for a certain type of item and share them.
Thanks to dgenious' ease of use and flexibility, we created the necessary reports, chose the method and frequency of sharing. And then, I didn't have to intervene in the process anymore! The data from the restaurants per item and per operator are automatically reconciled, updated and sent to the restaurant managers.
Connecting dgenious to our tcpos cash register system only took a few days.
As a result our restaurant managers and their supervisors receive their weekly reports every Monday morning at 8:30, including Sunday evening figures:
An overview of the sales of aperitifs and hot drinks by number of customers served per restaurant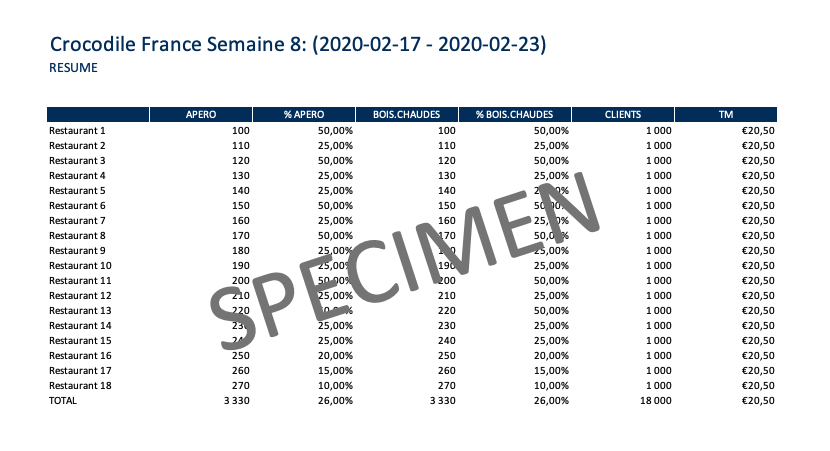 A detailed overview by waiter of these same sales per customer per restaurant

Why have you chosen dgenious as the business monitoring platform for your restaurant chain?
With dgenious we have achieved our goal of having accurate data on the sales of aperitifs and hot drinks. We have also succeeded in increasing the level of responsibility of our managers in decision making by providing them with clear reports and figures. They can now coach their waiters backed by hard figures, highlight best practices and share these within their teams.
And as I told you, "this process is fully automated! A real gain in time and efficiency."
Paul Lammens, Controller Colmar Crocodile Group