Podcasts
Welcome to dgenious: "Let's talk retail" the podcast that shares advice and best practices from retail and franchising players.  Each episode is a conversation with an inspiring person who has succeeded in taking their business to the next level or with an expert in one of the key areas of modern retail.
Have you launched a retail chain?
Are you a franchisor or franchisee?
You have a position of responsibility in a major retailer in its sector?
But above all, you have a modern retail vision, and you are not afraid of new ideas?  This podcast is for you!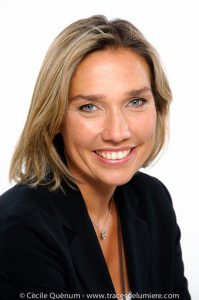 "Let's talk retail" with Gaëlle Helsmoortel.
I'm Gaëlle Helsmoortel, CEO of dgenious. I work every day with my teams to enable retailers to boost their performance through quick and easy access to their data.
With Let's talk retail, I welcome my guests around specific and varied themes that will offer you the opportunity to take action in your own business immediately.
Featured podcasts:
Corinne Dumont
#11 – Growing your chain stores through the integration of external investors: a fatality? , with Corinne Dumont
In this episode #11, I have the chance to discuss with Corinne Dumont a subject that is not obvious and that we don't necessarily dare to talk about: the integration of external investors to ensure the growth of one's business!"
Listen now
Sébastien Chapalain
#12 – Does less predictable consumer behaviour impact the operational reality of a restaurant chain? , with Sébastien Chapalain
An analysis of our customers has shown that consumer behaviour is becoming less and less predictable. Various factors are behind this trend, such as the Covid crisis... But not only that!
Listen now
Didier Depreay
#13 – What are the main trends in franchising for 2022? , with Didier Depreay
In this episode, you will hear Didier Depreay: chairman of the European Franchise Federation since 2018.
Listen now
Inès Dehaybe
The Faktory
The subject is very interesting and the podcast very pleasant to listen to
Jonathan Bayens
Hub Brussels
I enjoy listening to your podcasts. They are fun and informative.