#6 - As a niche retailer, how to succeed in the food retail sector?
Eating well and fairly: this is the credo that Alexis Descampe, co-founder and CEO at färm.coop, proposes to us!
Over 8 years ago, Alexis co-founded färm, the cooperative network of organic stores. Today, it includes 16 POS in Belgium, which offers you more meaning to your daily purchases. A local network with shops large enough to provide a wide choice.
But as a niche retailer in the food sector, do we operate in the same way as supermarket distribution?
Eating well and fairly: this is the credo that Alexis Descampe, co-founder and CEO at färm.coop, proposes to us!
Over 8 years ago, Alexis co-founded Färm, the cooperative network of organic stores. Today, it includes 16 POS in Belgium, which offers you more meaning in your daily purchases. A local network with shops large enough to provide a wide choice.
Their concept? Convince consumers that they have an impact at their own scale and pace. By going to Färm, you not only consume organic, local and ethical products, but you also support independent producers and family businesses.
But as a niche retailer in the food sector, do we operate in the same way as supermarket distribution?
You will understand throughout our conversation that a cooperative also responds to the logic of retail shops. You must set your key performance and work optimally to achieve them. You often challenge yourself by taking measured risks.
In this context, numbers and customer behaviour analytics is crucial!
Using this data, Färm cultivates its difference from the competition by proposing new products, new consumption habits and a new customer experience. For example, the cooperative has decided to draw a line on plastic bottles and other products once on the shelves!
Does he think that Färm is in line with the objectives set at the beginning?
How do you create a real customer experience based on authenticity?
Which advice would he give to a person working on a real impact adventure?
Here is an overview of the questions I had the pleasure to ask Alexis Descampe. I'm sure you're looking forward to listening to this episode, marked by the generosity and dynamism of my guest!
🎧 Enjoy the episode!
Post Scriptum :
Want to strike up a conversation with this expert? Here is Alexis Descampe's Linkedin
 Subscribe to our newsletter to receive our news and advice on data management for your business.
Lien : Newsletter Inscription

What about you?  Which topic(s) would you like to see in the next episodes of "dgenious, Let's talk retail."? We invite you to share your suggestions with us! 
Lien : Share with us !
And if you enjoyed this moment, I invite you to let us know by leaving a five stars review or comment on the iTunes app.
See you soon!
Transcript:
00:00:09
Gaëlle Helsmoortel: Welcome to Dgenious, Let's Talk Retail. The podcast that shares with you the tips and best practices of key players in retail and franchising. Each episode is a conversation with an inspiring person or an expert in one of the key areas of modern retail. My name is Gaëlle Helsmoortel, I'm the CEO of Dgenious and I work every day with my team to enable retailers to boost their business through easy access to their data. If you're not afraid of new ideas and want to have a good time, this podcast is for you.
00:00:42
Gaëlle Helsmoortel: Hello and welcome to another episode of the Dgenious Let's Talk Retail podcast. So today we're going to talk about consumer impact and more specifically how to succeed in the retail sector, mainly in food retail. By the way, in creating consumer impact, how do you eat well and fairly? I didn't invent this credo. It's my guest today who is the co-founder and CEO of Färm, which we will talk about in more detail in a few seconds. Alexis Descampe. Hello Alexis. How are you doing?
00:01:25
Alexis Descampe: Hi Gaëlle, I'm very well. Thank you very much. Thank you for the invitation.
00:01:29
Gaëlle Helsmoortel: Well listen, it's a great pleasure because the subject interests me personally a lot, but also at the business level because indeed, Färm is a cooperative network of organic stores. It is only in Belgium today. I say this because we have a lot of listeners who are not Belgian, so they will be able to see on the website what you do. So, you have 16 stores so far, if I'm not mistaken. And what interests me on the business level, obviously, is that you explain us how you did to create what Färm is today. I would like you to explain what Färm is today. And what did you want a little more than 8 years ago when you co-created or co-founded Färm ? What did you want to offer to consumers? How did you see things?
00:02:25
Alexis Descampe: Big question. Hopefully we have a few years ahead of us to try to answer that. The first thing I would say is that first of all, I didn't create anything by myself. Let's be very clear, I co-founded Färm with mainly five other people, each having our roles, etc. but around a common vision. In any case, it was above all, beyond all the practical aspects, organizational, statutes, etc. that was really to participate in this movement of bringing closer the producer and the consumer in a logic of transparency, of authentic information around healthy and sustainable food, of quality and accessibility. What seemed fundamental to us is that sustainable consumption should not remain confined to the sphere of people who are already aware, already educated to the cause, already conquered or who have a wallet that allows them to consume sustainably without constraints. In a big instance of departure, therefore quite quickly, we were inspired by models abroad, including Biocoop, in its organizational model, brand in Holland, in its commercial aspects, the customer experience. We wanted to make a kind of alchemy between the two, what we consider to be a real project... so we had above all a mission. It was not an entrepreneurial project for the sake of entrepreneurship, it was really a societal mission. That's what drove us, what still drives us today, and that's what makes up the core of our authentic DNA. Concretely speaking, we said to ourselves OK, we are going to launch, and it was similar to a previous experience as well, we are going to launch a commercial project of distribution of organic products in the form of a network, of a small chain or simply of accessible organized stores, widely distributed in Belgium with a strong brand around this DNA. That's how it was born, but by saying to ourselves that there are two concrete commercial objectives to propose to the customers, to make the customer aware of his sustainable food and to use e-commerce as a means to promote the development of sustainable agriculture, organic and others. Commerce has a very noble place in society, it's incredible as a profession because we have the chance to be in between the two. Some people use it and abuse its dominant position. Finally, this is what has made, unfortunately, the shortcomings of certain practices, it is also what makes the wealth. The responsibility of being a merchant is when you have a real societal role to play.
00:05:07
Gaëlle Helsmoortel: But it's true what you say because as a merchant, we have a real role. In fact, we're in a good position because sometimes we have this vision saying yes, they want to make money and of course we have to make money. We had this conversation two weeks ago with Salvatori Agnello, who is the CEO of Galler and who is also in this movement, where he obviously said that we must make money. It's the same for you and your stores. But it's not to do it any other way. And it's true that I had never imagined, I had never seen that, as you explain now in 10 years. In fact, we have a great role. And I like that concept. So, it's been 8 years, I think, that Färm, exists.
00:05:59
Alexis Descampe: Yes, we created in 2013 a first store which was the store in Brussels City Center. With this desire, which is what I think made our little success at the beginning, that we very quickly decided to organize ourselves as a cooperative because it was not necessarily mandatory. We asked ourselves the question of the goal. Do we become a limited liability company, do we become a limited company? Do we become a cooperative together? In Belgium, in any case, this is specific. But you can very well develop a limited company with a managerial logic and participative governance. Just as one can manage a cooperative with a dictatorial and participative logic. So, in fact, the legal status I would say does not necessarily imply an active management, but we still started from the principle... by saying that the form precedes the content. And our idea around this cooperative aspect was to develop categories of all the stakeholders of the food chain present in the capital and the management of the company, including the board of directors. So today we have six categories of cooperators, investors, operators. These three words mean the same thing since these six categories are the investors, those who bring the majority of the capital necessary for the development of the project, there is the management, there are the collaborators, the suppliers / producers. There are also the affiliates and franchisees and the customers. We have these 6 categories present and the idea is that whatever their representation in the capital, ultra-minority or ultra-majority, there is a sharing of strategic decisions at the level of the board of directors. In figures, the capital is held at, I will say, a huge majority of 95% by the investor category. Nevertheless, on the board of directors, investors have only 50% of the seats. Rebalancing of power, but above all of thought. What interests us in this is not the sharing of power. It is that in fact, there is room for all stakeholders in the reflection of this project. This mission: what do the customers think? What do the employees think? What can we say from the field? What can the world of distribution or suppliers tell us that will help us to steer this project and ensure that the mission, as I explained at the beginning, will always be predominant in the background? Without denying, of course, what you call making money. In any case, I would rather say the economic balance and the sharing of value. That's the balanced sharing, the values, especially with the shareholders, but also with the employees or the producers and others. Because the idea is that everyone can earn a decent living and as much as possible.
00:08:39
Gaëlle Helsmoortel: Of course. And when you look at what Färm has become today after 8 years you are proud, even if I imagine that it still has a long way to go. I imagine that it is not easy every day either. We'll talk about it again, but do you think you're in line with these objectives that you and your four other co-founders had a little more than 8 years ago.
00:09:02
Alexis Descampe: Yes, so, in line on many levels, I would say yes. First of all, in relation to the concrete objectives we had set ourselves in terms of growth, development, market position, DNA, corporate culture. All that, yes, I am rather happy, rather satisfied, even if I am naturally critical. I must say that yes, frankly, I'm doing a good job. Now, we have challenges like all companies. We may be a cooperative, but we are still a business. We have many challenges. First, the simplest and most basic challenge is competition. It's not competition for market share, it's rather competition on the theme of sustainability as it is today. Our spearhead has always been to be, how shall I put it? We have always wanted to be not the most perfect in terms of sustainability, because I have a graph like that that I like to show to my interlocutors, but unfortunately, we are in audio today... but I like to show our position in terms of market, that is to say that we can consider convincing the majority of consumers who are not quite today or who have a certain number of brakes enough to the organic and more organic. Typically, the consumers of the classic mass distribution. And we are certainly not here to convince or to serve only the people who are already absolutely in the perfect organic movement. They will certainly meet their needs in even more committed channels than ours. I'm thinking of gas in Belgium or AMAP in France or buying directly from the farm, where there are lots of channels that are opening, in my opinion, in terms of systemic sustainability, probably a notch further than us, most certainly even further than us. I congratulate all the people, all the consumers today who are concerned about their impacts, for going into these channels. We have found some great answers there, even to the point of going out and growing our own vegetable garden. But there is still a large part of the population that does not have access to these channels for cultural reasons, consumption habits, geographical accessibility, time constraints, workload. In short, a lot of constraints, which cannot be judged. I mean, I don't judge anything. And so, the idea is really to offer them a certain facility to make a first step in a good sustainability and that we are going to try to convince the consumers of the big dis', which easy today, because the big dis' it is easy, there are stores of big distribution everywhere, in all the corners of street, and there is a plethoric offer. And to get out of these channels, which we are all used to today, it is not necessarily easy to make things as easy as possible. The thing is that there is competition on this theme since the big dis' itself today recovers a little bit of committed speeches. On the one hand, I want to say that it's better if tomorrow everyone can be organic. Well, finally, we will be able to say that we have succeeded in something and if the big dis' doesn't do it, the world won't be organic, the goal is to be more organic. And so, it is up to us to be always avant-garde compared to the large-scale distribution, to always be more pioneer. This means that we have to take economic and entrepreneurial risks. We must not make opportunistic choices on the commercial level, which is what the large-scale distribution must unfortunately do and is forced to do because it addresses the majority of contracts. So, we must be more courageous, more pioneers and not too big either. Because if we are too big, we will fall back into the same mistakes. It is this difficulty today, I would say our challenge, is to find this right place in the market. It's just size. It's just in terms of the discourse to not fall into pure opportunism, without falling into the ayatollah, I don't know if it's said in French.
00:12:45
Gaëlle Helsmoortel: Sustainability.
00:12:46
Alexis Descampe: That's how we do it, by being quite transparent, quite honest, about what we consider to be more sustainable, about what our practices are perhaps less so and that, moreover, today, we always have tomatoes in winter at home, often very little. We don't promote them, of course, but we are not lucky enough to be a store in the south of Italy, where we could boast of selling tomatoes all year round and having seasonal products. However, because the consumer today, even organic, has from time to time, we can understand it, the desire to have a tomato in his plate. And so, it is this balance that is not obvious. And there is competition that is being organized. I said it on these themes, so it's about continuing to show that our mission is authentic and that for all that, we have an attractive, joyful, positive business policy and that we offer a customer experience that is really great, without betraying our objectives and our values.
00:13:42
Gaëlle Helsmoortel: It's a big program, but I like this speech because it's an authentic speech, that is to say, far from it, from the ayatollah. As you say, because I think that even someone who or even a family that does everything to have the best food without ethics. Every once in a while, she wants her tomato in the winter and it's okay. So, I think it's a true speech and also respects a certain freedom of people and way of life today.
00:14:15
Alexis Descampe: That's freedom. And then, we have to accept that people make their changes at their own pace. In fact, if we impose change, it doesn't hold. It's what we call a momentary dictatorship, when in fact the change must come from oneself and must come for me, well that's psychology, but must really come in the positive. Change only happens when you have a positive experience of a new thing and that's what we try to make people want. We try to convey to the consumer that, in the end, if the consumer decides not to eat tomatoes in winter, he will not be constantly flogging himself. It won't be a constant frustration. It's because, on the other hand, he will find other pleasures, find other ways to compensate. I'm going to eat more from now on from the palate, but is it a way to do it, it's a boat but that's the spirit. Really, a work, a positive change and not guilt. And really, a personal choice.
00:15:10
Gaëlle Helsmoortel: And we hear, I think that's pretty clear, your goal of really acquiring new consumers, so getting consumers to realize that they can have an impact at their own scale, at their own pace. You're getting to .... do you think you're successfully converting, I would say, if only occasionally, consumers. Do you see that? And if so, how do you see it? How do you think you've been able to do that, to make sure that ... by what kind of communication or how do you get them, little by little, to come into a store?
00:15:53
Alexis Descampe: First of all, I don't know if we succeeded. I would say that statistically speaking, we can see that the majority of consumers who consume organic food still do so in supermarkets. We can say... We can see that nearly 80% of Belgian consumers consume organic food in supermarkets, and of these 80%, 50% are exclusively from supermarkets. Otherwise, there is only a small part of the 30% of consumers who consume organic exclusively in specialized organic stores, so, to simplify, most consumers who eat organic do so through the supermarket. So, we can see this as a delay or we can see it as a real breeding ground. This is how we see it today, the great strength of the editorial presence. The criterion of proximity is still the first one today to frequent a space. I mean, today we don't travel 30 km to go to one store compared to another, unless we hate the stores near us, but proximity is still a very important criterion. It's very pragmatic, it's very basic, but if it's the case with digital, I'm not going to go into that, but obviously, digital tends to fold its cards. Rather talk about ease of proximity, but in any case the proximity of a fundamental criterion. It is true that the first objective is to develop in a dense way on the territory, in this case Brussels, which is the capital of Belgium, to make sure to reach in the fastest possible way, the most consumers possible. We established a notoriety and a recognized DNA, in any case in the Brussels Region. I think that was our first success factor. And above all, we always have a good smile approach. We didn't talk very concretely about our commercial approach, but we also had a commercial approach which is to say that we are developing stores of 3 to 600 square meters. These are local networks, but still big enough to have a wide choice. We really want to meet all the daily needs of anyone who is interested in organic food. I mean that with us, as you would go to Switzerland or to Leclerc in France or to Carrefour in Belgium, it doesn't matter, you will really have the choice, all the products you want. So, it's a very simple or basic recipe and we try to do it in a professional way. We also use mass-market keys, either in terms of efficiency, in terms of shortening the chains and therefore necessarily correct prices and in terms of the town hall. We are not in the stores. We have other stores that are quite modern, quite warm, quite nice, quite trendy, that address a clientele that is not necessarily converted to organic today. A very militant spirit that I respect, I support Mélenchon, but the idea was really to give an opening in a healthier spirit, less intellectual. A bit modern and open.
00:18:55
Gaëlle Helsmoortel: Yes, I can confirm that it's really like that when you go to a farm store, you're not in a supermarket either. We feel that we are in a more cosy environment, more trendy, as you say. Now, would one of your differences in terms of organic compared to the organic of the mass distribution, would it be your suppliers? Is there a difference on that side? Or because I know that you put importance on the fair remuneration of the producer? Can we say that this is one of the differences and that, perhaps, the large-scale distribution and the organic are a little less careful about this?
00:19:37
Alexis Descampe: I won't... So yeah, it's definitely a difference, at least in the intention and in the wish, again in the realization. I'm not going to pretend that we're perfect because we're frankly far from perfect. But yes, it's clearly an intention. As I said earlier, e-commerce as a tool to promote organic farming, sustainable culture and therefore give a concrete example. We have developed a form of own brand in partnership with a consultancy firm, called Eco-Raise, of sustainable development in Belgium. And so, we developed together an own brand called Nu. Nu, in the sense that nothing to hide, transparency. There are several pillars behind this brand. First of all, it is the fair remuneration. We guarantee a fair remuneration that is, if necessary, higher than the market. For example, pork meat, I can tell you that we pay almost 25% more than any channel of valuation today for these organic producers who make organic. So, the objective fair remuneration is every year in collaboration so that everyone has to earn a good living. Second thing, it is a specification that goes beyond the organic label. It is fundamental. It is necessary, but it is not enough that we guarantee a specification that goes beyond this label and that we co-construct with the products. Thirdly, we have a logic or attention to the quality of the product. It is not a question of having products that are fair, sustainable and supportive, but that are just more expensive. For this factor, we know that everyone today is ready to pay a little more for ethics and all that, but not at the expense of quality or to pay 50% more. The obligation not to run the race to low prices, it is really the fairest price for a very good quality and therefore in this case, the beef in this sector is Salers, a large part of the selection of breeds that are not hyper productive and this kind of things. We are looking for superior quality, without falling into the exclusivity of customers, meat matured for 6 months ... you take the balance, the specifications of production, product quality and fair remuneration, it is really the pillars of what is today. It's quite... it's a very small project at the center. But that's the ambition, the ambition to create channels. Afterwards, we also have an approach that is clearly opposed to the wholesalers. Obviously, it remains all the same tiny wholesalers to give a figure where half of our stores, we have more than 120 suppliers and wholesalers and producers directly. Each one opposed to what most of the stores of large distribution do in volume of the turnover significantly higher than the task. One of the reasons is that we want to keep the stores, in any case, a direct and very local approach to the products they seek. Because a store or a salesman is above all someone who wants to promote products that he believes in and that he has had the opportunity to cut out well. It is very important to keep this mix between working and wholesalers who facilitate our task at the logistic level and who, finally, allow us to fill our shelves to 80%. But also to have a direct local relationship from one store to another is different depending on the geographical location of the said store. After that, I'll finish by saying one last thing: we also have a product charter. That in fact, we are organic stores. I think you didn't understand it and you understood it. But not every organic product has a place on the shelves. We have a product charter that, again, adds criteria, makes it harder to put products on our shelf. An emblematic criterion, but which illustrates our position. It is typically the brands that belong to multinationals listed on the stock exchange. They are not allowed to be on our shelves. So why between these brands and the people who work, fantastic people, first of all, we want to promote smaller, more independent brands and above all, we believe that the stock market today - and this is where it is not ideological - but we believe today that the stock market is both a fabulous tool for economic development for his company, but also, unfortunately, one of the causes, I would say, of the fact that companies are more driven by their quarterly results than by the social purpose or the human project. The role is rather to promote the other prizes which are relatively independent on the capitalist level. The stock exchange also allows us to have products that are widely differentiated on the large-scale market, which are satisfied with these organic products that come from these large sales.
00:24:03
Gaëlle Helsmoortel: That was one of my questions. But how do you do it on a daily basis? Because you're confirming what I think by saying that it's easier, somehow it looks easier. The mass distribution or even in the organic sector? Yes, we have X producers. There is an organic image that is certainly very nice to put forward. We are in agreement with what some consumers want, but on the other hand, there is still a certain ease to have an impact on the price in terms of mass distribution. It would be easy for you to say that, but we do that too. So, how do you... how do you motivate teams? How do you do it on a daily basis to keep the faith? I guess faith, you have to have it. But beyond faith, you have to make it work. You've got to get the products into the store, like you say. Even if you have independents or cooperators, as you call them, running each of your stores, it has to happen. You have to get the good products on the shelves in an authentic way at the end of the day. How do you do that? Because it's a monster job. You've got to have a lot of organization. 
00:25:15
Alexis Descampe: First of all, we have highly motivated teams. There is nothing to do. You know how we have a project that is authentic and sincere, we bring people together around it. If people apply to us and don't apply to the competition of classic large-scale distribution, that's why. It is because there is something more. There is an extra soul. There is a project to which they adhere. After that, we're still stores, we have to operate efficiently. We are on a logic of volumes with low margins, like the classic distribution stores. To be efficient. All the employees are aware of this too. We are not busy, we do not sell service to the distribution. So, we work on processes that must be efficient and we are lucky to have people who are both motivated and very intelligent. In our company, people are in dialogue. We understand each other. People understand the company's challenges and understand our objectives as well as their own. We never mince words about our growth and market objectives either. It's being discussed internally right now, it's being shared. There are really no taboos. We are very transparent, very honest, and I think this is a sign of confidence. It allows us to tackle the different challenges of lean management, which is a dirty word in our company. It's a reality. It's just a way of objectifying the way we work and learning to work more efficiently without having to run faster. People are not against it at all, just that you have to use it wisely, not to use it just to make more money, you have to use it so that our project grows, and its objective grows. And as soon as this is the goal, everyone will support this lean management project. Afterwards, we have to do it well. So yes, obviously, we could end up wanting to do what the big company does. That would be easy. We'd be like the great dis'. It's still a little bit, as we say back home... we have 16 stores, of course, but 16 stores of our surface per square meter. That's the equivalent of two large supermarkets in Belgium, while we remain tiny compared to the thousands of brands, we remain a very, very, very small player. All other things being equal, and I would say that in the end, what motivates our teams is both an entrepreneurial project with values, but also a desire to never become too big. Our goal, as we say, is to consolidate 10% of the market share by 2023-2025. That's how we see our position and it seems to us to be an interesting figure because it is sufficiently visible, sufficiently impactful, influential, without however becoming dominant and deciding to risk having to keep this leadership position. We are not leaders; in fact we are never afraid of losing it. We can continue, as I say, to take risks on the international level, but especially in terms of sustainability if we decide not to reference any more than we did a year ago. A bit like Biocoop by the way, two years ago, we decided we didn't want plastic bottles anymore. Not in terms of turnover. When you stupidly analyze your figures, you make a simulation, you say that it will cost money. So, we did it for a moment and maybe in 3/4 years, we will say, well, today, the consumer to whom we are addressing is mature enough to say to himself tomato, I can do without it for two months. We will try to offer an alternative. We will say yes, it's hard... but to see new products, it's great. It's taking that kind of risk. And by the way, I talk a lot, products from a multinational company that I was talking about earlier, that are no longer allowed to quote the stall, which was not the case in 2016. So, in 2016, from 2013 to 2016, all of these brands were on the shelf. When it came to saying you know what, actually? No, we could find alternatives. Accompanying the customer in that understanding, that was quite a challenge. We took a huge risk, but they actually liked the choice. They accepted this choice, they recognized it, because in fact, we said to ourselves, well yes, it's true. In fact, we are doing something. The world, we all say to ourselves something is wrong. So, it's a choice that can make sense in that context. And on the other hand, we have found products that are a credible, excellent alternative at a very comparable price. Why not?
00:29:28
Gaëlle Helsmoortel: Yes, but one of my questions was also. What are your plans or the plans of Färm today? You answered it partly, but do you want to expand while staying with a size like manageable? I would say, but you still have a real will to expand, whether in Belgium or abroad, maybe? I don't know. I'm asking the question.
00:29:56
Alexis Descampe: So, we are going to conquer the world? No, I'm just kidding. Ha! Ha!
00:29:59
Gaëlle Helsmoortel: Ha! Ha! Ha!
00:29:59
Alexis Descampe: The vision is, as I said today, not even 5% of the market share in Belgium, the goal is to get to 10%. It's a horizon, it's more an objective than a reality. We don't know yet. We'll see. But for me, it's not only our size, it's also to collaborate with other projects. When we share the same values and the same objectives, there are a lot of them in Belgium or abroad, so it's more like a whole. How are we going to make sure that our common project and our common DNA are recognized as such and that there are common strategic purchasing agreements? You see, at some point, I understand all these producers and all these brands that also want to grow. There's no problem, but they are, I would say, perhaps sensitive to the fact of going to mass distribution. In fact, if together on the market, we agree on a Belgian and European scale to offer these volumes, the point of sale in a concerted way to all these beautiful brands who want to remain independent, but who also need volumes. We might as well work together. This is an interesting opportunity to collaborate without having to build ourselves. We are far from being the best and ...
00:30:57
Gaëlle Helsmoortel: Okay, so it's both expansion, but also projects.
00:31:02
Alexis Descampe: Absolutely, strategic partnership. I dream of having a lot of colleagues abroad. Which ones? We really have very, very strong values. I dream that this kind of thing could materialize at a given moment of recognized positioning. What the French say is organic and then organic, in Belgium, there would be the European bio and there would be the big dis'. I think that if I had titillated a little my colleagues of the large-scale distribution that I respect, but that we want to force them to move too. It is by being challenging that we force them to move. That's the goal. So much the better. 
00:31:38
Gaëlle Helsmoortel: Yes, yes, yes, I think so. It's kind of a role model too.
00:31:43
Alexis Descampe: That I'm a little bit of a challenger that comes in and kicks a little bit of heel. So that's kind of the thing, the brat.
00:31:51
Gaëlle Helsmoortel: But they contact you sometimes? They react, so they grow up. I don't know. Do they ever wink at you?
00:32:01
Alexis Descampe: No, we don't really have direct contact. There was a time, from time to time, in conferences where we crossed paths, but not really. So, it's not hermeticism. But I think it's also a question of size, they are so many and we are so tiny that I think they look at us among others. But we must not say that we are for the competitors from a conceptual point of view, we will influence the consumer and we will have an impact on him, on the change of mentality. But today, we have an impact in terms of pure market share.
00:32:35
Gaëlle Helsmoortel: Yes and no. Yes, I don't think so either, but maybe they look at you a little bit like a cabinet of curiosities or a cabinet of trends.
00:32:46
Alexis Descampe: Yes, they do, I'm pretty sure. But I've seen documents and stuff, you know, we watch each other. Colleagues from Ecaussinnes, we were a little bit proud of that. It means that it works and that's the goal. That's the goal and it's new. Not to pull in the legs of the big dis' because the new boss of a big chain of big dis', well I could not do better. He has nothing to do. We have to evolve with the structure we have and try to bring everyone into this change. And we think that we will have more influence on the time next to being a partner.
00:33:14
Gaëlle Helsmoortel: Yes, I think you are right. And it's not a goal to compete with them either because somewhere along the line... What would be your advice today? Because there are people who listen to us and who would also like to integrate this impact. Consumer, this authenticity, this transparency. And as you said, it takes courage. It takes audacity. What would you advise them to do? Well, a little bit at a time, or putting the first step in the stirrup, maybe.
00:33:50
Alexis Descampe: You're talking about potential entrepreneurs in the distribution typically or in the sustainable food sector?
00:33:57
Gaëlle Helsmoortel: Globally because we have listeners who are kind of in every type of business. They're usually... they all have largely chain stores, but not necessarily with that consumer impact. I think the consumer impact, you can put it in a clothing chain or a home decor chain. So, I don't know what advice you would give them to maybe take the plunge or say, well dare, maybe because I think that's what it is. From what you were saying, it's courage, boldness.
00:34:30
Alexis Descampe: That's a big question. I would say first of all that it's questioning the motivation to take the step, as you say, is it opportunism for the survival of the business, what the person is managing or wants to develop or is it really a personal human project. The answer is very different. If you want, the advice I know is very different in our house, in my house. Generally speaking, we're all driven by our needs right now, but we're driven... we really want to, we're kind of Care Bears, we really want to live in a more human world, more in relationship than in having. This kind of things, while starting from where we are in the world of the having and the appearing, we assume it. We are influenced by this, but we know that it is nourishing. Why are we happier when we are in the being, in the relationship? In fact, that's what we all dream of. And in fact, I would say to people who want to pass, because they are supported by this with the advice, is to always stay connected to this desire not to be driven all the time in the entrepreneurial decisions of direction or elsewhere, of economic survival in the short and or ideological managerial long term. To recall permanently. But in fact, what drives me is what makes me happy, what feeds me. And that means that, in the end, if I have to make a sacrifice on one point, will it change my life or will it change the world? That's kind of the thing I would say. Afterwards, if it's logical, more like opportunistic, packaging. I just learned, of course, organic and sustainable. It's not a variant, it's a trend, it's a groundswell. Clearly, it judges everyone. All those who work or not I would say in this mill, do it in a transparent and honest way. Honest doesn't mean perfect. In the end, the consumer understands better, adheres or not depending on, but he tried to make the least possible smoke screens. And to pretend what we are not, it is not obvious because there is nothing to do. So, we are all imperfect, we all want to show what we are. I believe that honesty is really the key for me to a consumer evolution.
00:36:43
Gaëlle Helsmoortel: Yes, and it's not only, I'm schematizing very strongly, but it's not only putting the organic speaker on the product or the sustainable speaker or the names that we could have. And it is true that the consumer, I think, quickly realizes it if there is not this honesty and you are quite right to say honesty does not mean perfect. Honesty is imperfect like a human being, so it's the exemplarity.
00:37:09
Alexis Descampe: Actually, it illustrates that. Exemplarity means doing what we say, but also recognizing that we have failed. That's the only way to evolve. It is a mistake. It also means that it's a path to get to something and it's the journey that counts, as they say. It's not the destination.
00:37:33
Gaëlle Helsmoortel: Exactly. It's the path and enjoying every step.
00:37:37
Alexis Descampe: That's exactly it.
00:37:40
Gaëlle Helsmoortel: Exactly. Well, we'll finish with that then, I suggest, Alexis. Thank you very much for this conversation. And now, I feel like I really have to pay attention to organic because I'm not the most organic consumer. I consume some, but maybe not like some others. But now I'm thinking, well, I'll make an extra effort. Thanks a lot, Alexis. See you soon.
00:38:08
Alexis Descampe: Thank you Gaëlle and see you soon!
00:38:15
Alexis Descampe: Thank you all for watching this new episode of Dgenious, Let's Talk Retail. The full transcript of this interview is now available on our website dgenious.com in French, but also in English. And I'm also putting the direct link to the transcript in the bio of this episode. I look forward to seeing you in a couple of weeks for a new Degnious tome and a new guest on Let's Talk Retail and until then to develop your business. Ciao.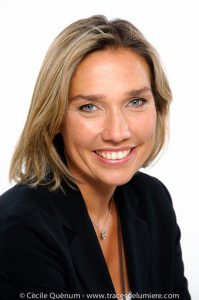 I'm Gaëlle Helsmoortel, CEO of dgenious. I work every day with my team to enable retailers to boost their performance through quick and easy access to their data.
With Let's talk retail, I welcome my guests around specific and varied themes that will offer listeners the opportunity to take action in their own business immediately.
#5 – How to turn your brand into a sustainable and profitable business? , with Salvatore Iannello
In this fifth episode, my guest is a passionate entrepreneur committed to making our world more sustainable and ethical.
Listen previous podcast
Review#1 : Why is the digitization of your entire network fundamental? , with Gaëlle Helsmoortel
For this episode number 7, I offer you a slightly different format. This time, I am alone behind the microphone to share with you a review of the previous six episodes.
Listen next podcast